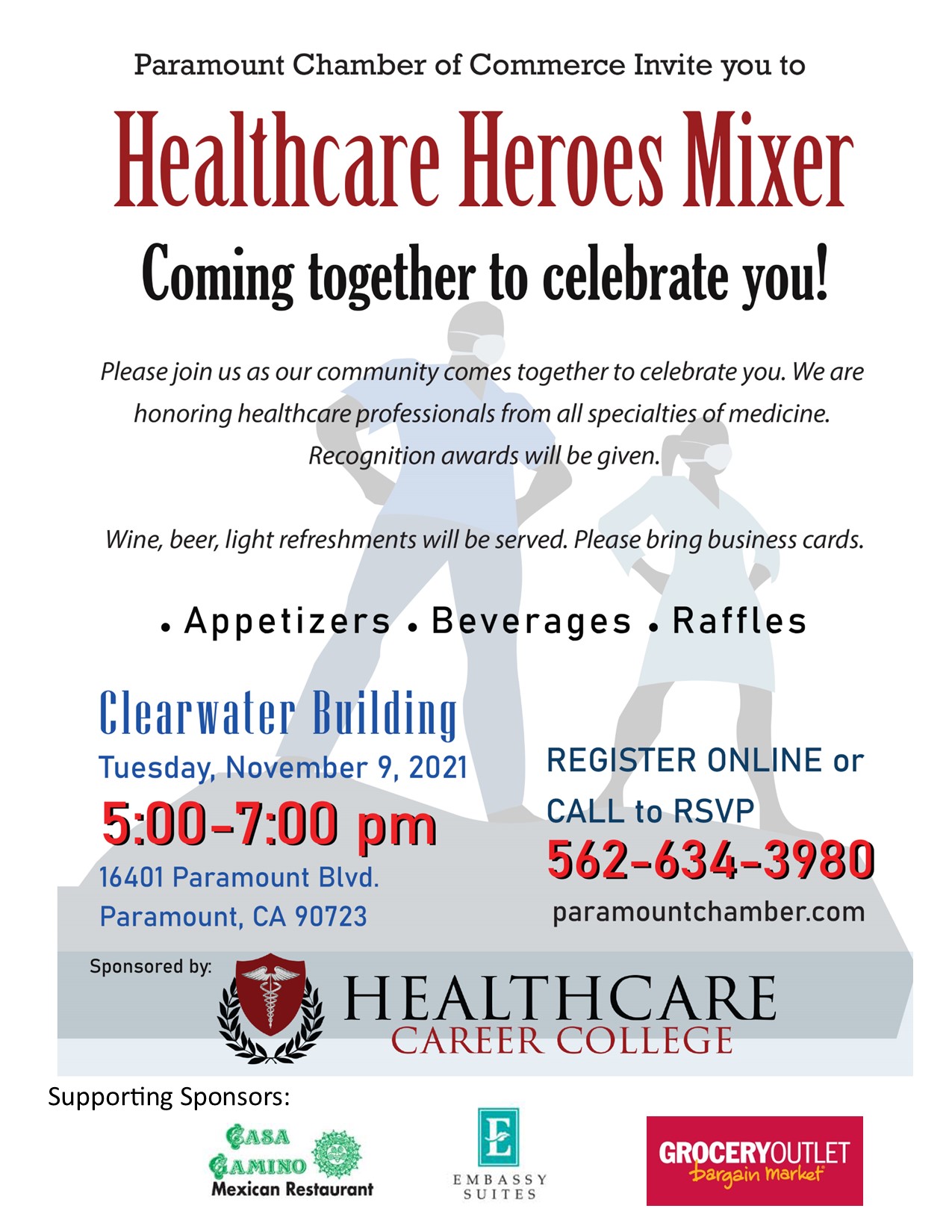 We want to honor our Healthcare Heroes for all the hard work you do.
We invite you to join us as our community comes together to celebrate you. Healthcare professionals from all specialties of medicine.
Recognition awards will be given.
Wine, beer, light refreshments will be served. Please bring business cards to share with your colleagues.
● Appetizers ● Beverages ● Raffles
RSVP HERE in the form below  or CALL OUR OFFICE
562-634-3980